Live Tree or Die Farm
It's not just a tree … it's an ADVENTure!
Welcome to Live Tree Or Die Farm
Your Local Choose and Cut Christmas Tree Farm
About Live Tree Or Die Farm
Your Local Choose and Cut Christmas Tree Farm
Our Cape-style house is red with a green roof and surrounded by a white picket fence—it's simply adorable. We welcome you to visit our picturesque Christmas tree farm to get into the holiday spirit, take family photos, create lasting memories, and select your perfect tree. Live Tree and Die Farm offers a true, choose and cut experience.
Our property is stunning. The combination of a hilltop setting, Christmas-themed home, and glacial erratics make for fantastic family holiday photo opportunities!
Trees are positioned perfectly for playing games like hide-and-seek. The boulders are perfect for sitting on and taking cute family photos with Fido.
Create Memorable Experiences
Our property has some sweet, natural features including…
Camel Rock
Pretend that you joined the three Wise Men and ride the rock that's been on our property since before Christ!
Ice Cream Rock
OK, it's not really ice cream, but doesn't the white quartz top look yummy!  Great family Christmas Picture Spot – or hide below like the rabbits!
Split Rock
Look closely, the split is not a natural thing.  Our ancestors must have been hoping for gold inside this one!
Swing in Amherst
Best Swing in Amherst.  Try it out.  Our swing by the fire pit lets you see Grand Monadnock!
Farm Hours, Directions, Parking, & Dog Policy
Planning a visit? Here is everything you need to know about our hours, parking, and dog policy.
Starting in 2022!
Farm hours are 9am – 4pm the Friday and Saturday after Thanksgiving and the first two Saturdays of December, every year. The farm will remain open for families and visitors even after the supply is sold out.
Directions & Parking Instructions
Our address is 11 Cricket Lane, Amherst, NH. The best place to park is along Cricket Hill as you approach the driveway.  Please do not drive up the driveway. 
Dogs are family, too! Well-behaved dogs are welcome to the farm. Dogs must be leashed at all times. Please remember to pick up after your pet. 
Christmas Trees, Firewood, & Idyllic Experiences
At Live Tree or Die Farm, we offer Christmas trees, firewood, and a place for young families to treat their children to an idyllic Christmas Tree experience.
Choose and cut the perfect Christmas Tree. Our trees are one price fits all but v
isits to the farm, family pictures, and hot chocolate are free. If you would like to take one of our trees home, we charge $100 per tree. We have very limited trees available.
Need firewood? If you're a local resident, we have firewood available for $400/cord.  We deliver locally (Amherst and surrounding towns). 
Treat Young Families of Amherst, NH to an Idyllic Christmas Tree Experience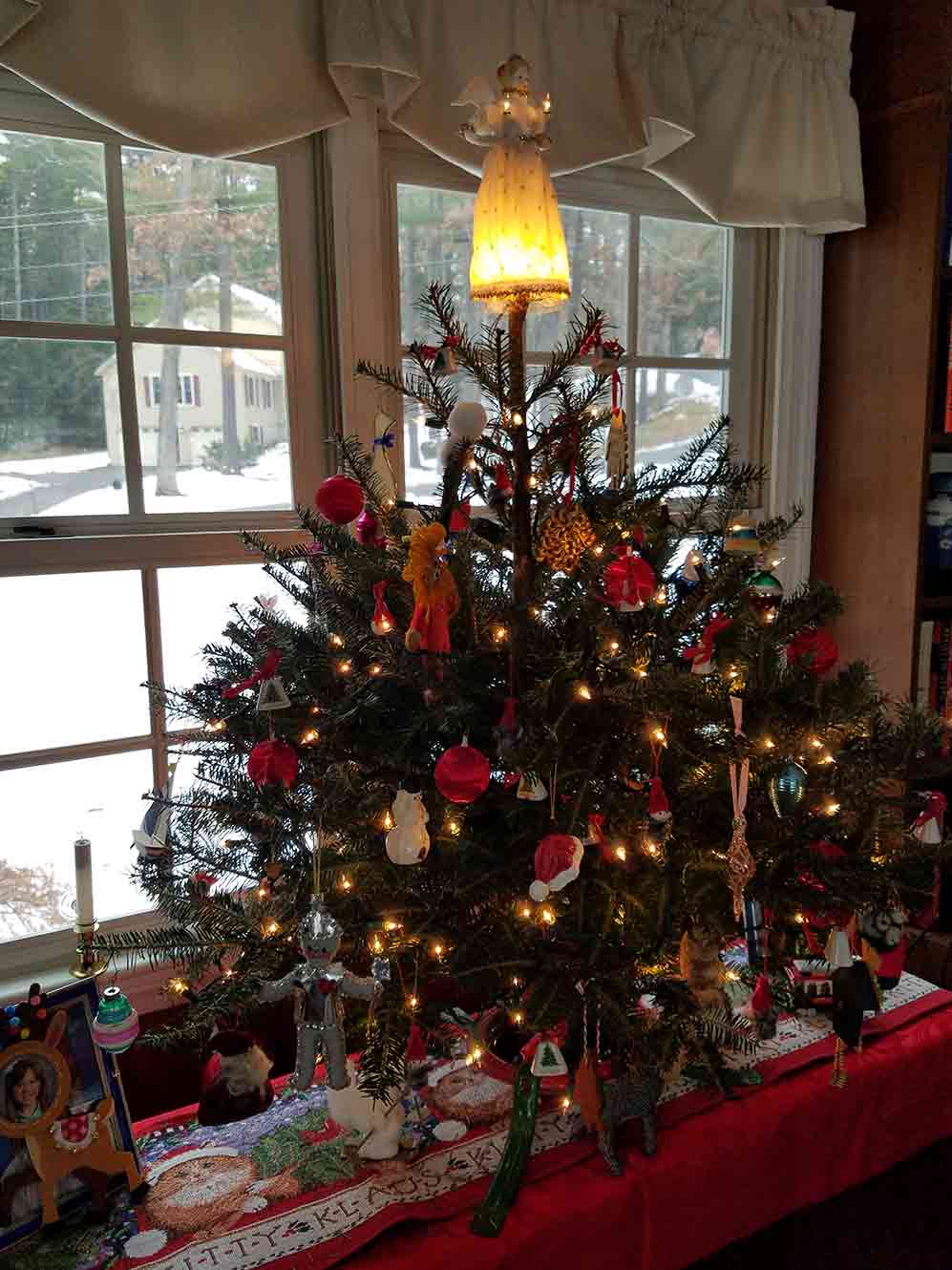 Enjoy an epic Christmas Tree experience.
We believe that Jesus is the reason for the Season.
We have small statues of the Virgin Mary and Jesus on our property. We want to joyfully share this and to express our gratitude for the blessings of our lives in New Hampshire … in America!
My bride is a Cuban immigrant and she loves to share this message.
Happy Memories Captured at our Farm
Our Most Frequently Asked Questions
What types of trees do you offer?
We offer Balsam, Fraser, Concolor, Scotch Pine, White Pine and Balsam Hybrids.
Will you ''net'' sell trees for free?
We will "net" sell trees for free.
What payment methods do you accept?
We accept cash, check or major credit cards.
Would you offer pre-drilling of tree trunks for ''Husband Saver'' ?
We will offer pre-drilling of tree trunks for use in "Husband Saver" stands – that we will also offer for sale.
When will we be able to buy?
We will be open every year the Friday and Saturday after Thanksgiving and then the first two Saturdays in December.  Hours will be 9am-4pm.  Tree sales will end when we sell out of our tree supply.  After trees are sold out for the year, the farm will remain open for folks to explore and take family pictures.
When can we expect to buy in 2022?
In 2022, we will likely sell out on Friday, November 25!  If you want to buy a Live Tree or Die Farm tree in 2022, please visit that day!
Where is the best parking for the visitors?
The best parking is along Cricket Hill drive prior to the driveway for the Farm. Please do not park in our driveway.
Are public restrooms available on the property?
We will have a porta-potty available. 
Incase we are fresh out of trees…
Still have questions? Reach out and we will be glad to help you. 
Still have questions? Reach out to us and we will help you with everything.